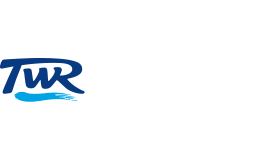 FAQ
What is the premium bottled mineral water?

China's bottled mineral water market can be classified into two segments based on average retail price: premium bottled mineral water and mass-market bottled mineral water. As defined by Euromonitor, premium bottled mineral water is characterized by a premium brand image and generally has a retail price of not less than RMB5 per 500 ml bottle.

What is the market share of "5100 Tibet Glacier Spring Water" in China?

"5100 Tibet Glacier Spring Water" is a leading brand in the premium bottled mineral water market in China. According to Euromonitor, retail sales volume and revenue of premium bottled mineral water represented 8.0% and 46.0%, respectively, of the overall bottled mineral water market in China in 2011, and our brand ranked first in terms of sales volume in the premium market segment in 2011 in terms of sales volume with a market share above 25%.

Company's water is sourced from a unique glacial spring at 5,100 meters above sea level. Is the water supply sufficient for future development of the company? How does the company prevent any pollution of the water source?

The source of 5100 is in sufficient supply, with extractable volume ranging from 3,128 tonnes per day to 5,509 tonnes per day, and remains relatively stable during the year. The maximum extractable volume of spring water from our spring heads is approximately 1.1 million tonnes, which is sufficient to support our long term production needs.

We have established a "water protection zone" of 60 square kilometer around our water source to protect our source:

Protection Zone I (Prohibition Zone). The spring sources have been secured in a fully enclosed facility to prevent any potential contamination. No human activities and construction is allowed.
Protection Zone II (Limitation Zone). This protection zone has been established to prevent the surface water that supplements the mineral springs from being contaminated. No grazing is allowed. Human activities that will harm the geological environment and contaminate the water sources are strictly prohibited in this zone.
Protection Zone III (Monitoring Zone). Grazing, farming with chemicals and fertilizers and other activities that will contaminate the water source are prohibited in this zone.

The company established our leading market position by executing a growth strategy that focuses on penetrating institutional sales channels, an approach which distinguishes us from our competitors. Who are the institutional purchasers?

Our clients continue to grow thanks to our successful sales and logistics strategy. Our clients include Air China, BP-PetroChina JV, Sinopec, CCBI, ICBCI Holdings, China Post Group Corporation, Industrial Bank Co., Ltd., China Railway Express Co., Ltd., PRC Government Organizations, China Mobile, Beijing Quan Ju De and COFCO etc.

The company production plants are located at Tibet, how does the company deliver the products to the customers efficiently?

We have established an efficient logistics network to facilitate the nationwide delivery of our product and the transportation of raw materials to our production sites in a timely manner. We cooperate with with CRE, which provide us with integrated logistics solutions, including dedicated rail transportation capacity and storage centers that cover our four major sales regions- Beijing, Shanghai, Guangzhou and Chengdu. We have also established logistics arrangements with FedEx and China Post to achieve integrated and comprehensive delivery coverage across China.

We have also developed a water card that allows its holder to redeem and receive direct delivery of our premium water throughout China. Consumers can have our bottled water delivered to them throughout China, which is a convenient service that sets us apart from our competitors.