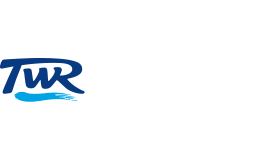 Promise of Quality
The strictest quality control measures all the way.
Pure Source Protection
The mineral and microelement content of our product meets both the PRC New National Standard and European Union standards for natural mineral water and our production process is designed to preserve the natural qualities of our water source. A "water protection zone" of 60 square kilometer around our water source has been established.
Since 2007, our water source was the only water source in Tibet that was recognized by the Natural Spring Mineral Water Committee of China Mining Confederation as one of "China's High Quality Mineral Water Sources".
Stringent Production Management

We design our manufacturing processes to ensure the quality of water from source to bottle. Our quality control system was drafted and proposed by ALECTIA, a consultancy service company specializing in the bottled water production industry.

We employ a comprehensive, multiple-barrier system, which complies with national regulations and standards provided by

ISO 9001:2000 and G/T 19001-2000 of the China Quality Certification Center
CAC/RCP1-1969, Rev4 (2003) Guidelines for the Hazard Analysis and Critical Control Point

The expiration date marked on each of our bottles of water is 24 months from the date of production. We indicate a 24-month expiration date to assure our customers of the quality of our product.

Eco-Friendly Bottling

Our bottles use high quality polyethylene terephthalate, which is a 100% recyclable material with the lowest AA content commercially available in China. Special efforts are made to prevent our product from being contaminated by low-quality raw materials.

We use machinery manufactured by Krones in Germany and Husky in Canada to minimize the risk that subpar quality bottles will adulterate the water and affect the taste.