Our Environment
We have always placed great importance on environmental protection for ourselves and future generations. We pursue sustainable development in every aspect of our business.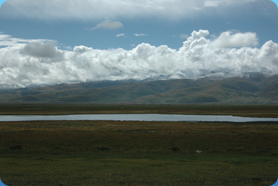 Environmental Management
Our environmental management system has been certified to be in full compliance with ISO14001:2004 and GB/T 24001-2004 standards since February 20, 2008 by the China Quality Certification Center.

Bottle Recycling
Our bottles are primarily made of polyethylene terephthalate, which is a 100% recyclable material. The railway system has started a program to recycle the bottles of our bottled water consumed on trains as part of our efforts to achieve sustainable growth.
Source Protection

We have established a "water protection zone" of 60 square kilometer around our water source to protect our source... More

We have established a "water protection zone" of 60 square kilometer around our water source to protect our source:

Protection Zone I (Prohibition Zone). The spring sources have been secured in a fully enclosed facility to prevent any potential contamination. No human activities and construction is allowed.
Protection Zone II (Limitation Zone). This protection zone has been established to prevent the surface water that supplements the mineral springs from being contaminated. No grazing is allowed. Human activities that will harm the geological environment and contaminate the water sources are strictly prohibited in this zone
Protection Zone III (Monitoring Zone). Grazing, farming with chemicals and fertilizers and other activities that will contaminate the water source are prohibited in this zone.

Less